Media persons in Manipur continued to stage sit-in-protest in Imphal's Keishampat against the recent bomb attack at a media house even as suspension of publication of all newspapers entered the third day on Tuesday.
Scribes in Manipur have been protesting against the February 13 hand grenade attack at the office of local daily newspaper Poknapham and its sister publication The People's Chronicle in Imphal's Keishampat.
"Stop threatening the media houses," said one of the placards displayed by the scribes on cease work strike under the aegis of the All Manipur Working Journalists' Union (AMWJU) and Editors Guild Manipur (EGM).
Also read: MHJU condemns bomb threat on Poknapham, The People's Chronicle office, supports 48-hour cease-work stir
A joint emergency general body meeting of AMWJU and EGM convened on Monday, while setting a 48-hour deadline to the government to book the culprit(s) behind the bomb attack, had decided to continue the protest further.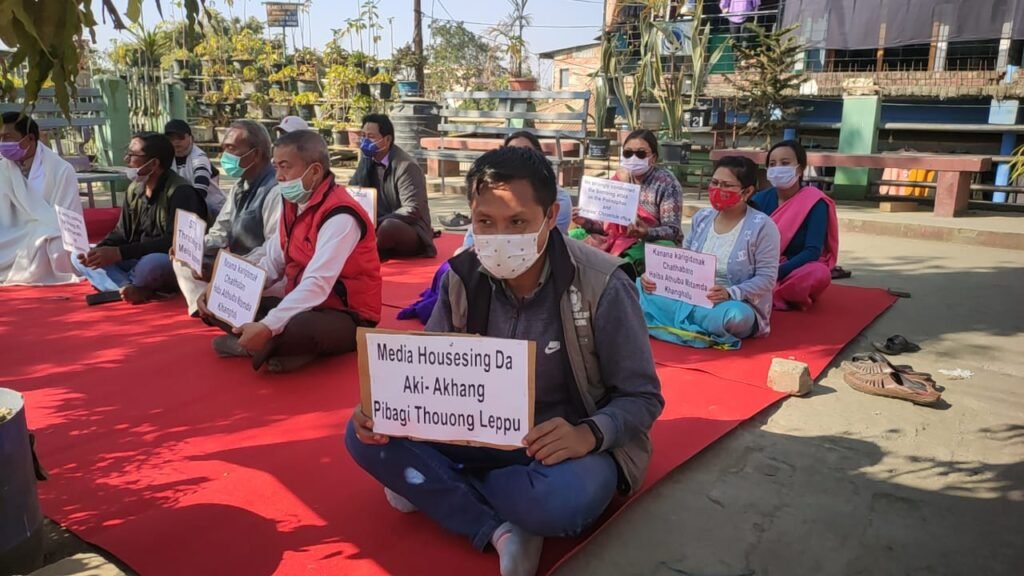 The scribes' bodies further asked the perpetrator(s) to clarify the reason(s) behind the attack with the set 48-hour period.
The deadline is set to expire by Wednesday midnight.
Also read: Indian Journalists Union condemns bomb attack on media houses in Manipur
NNN